20 October 2022
Updated: 20 October 2022
What Is Dogecoin (DOGE)? — Top Meme Coin By Market Cap
What do Elon Musk, TikTok users, and Snoop Dogg have in common? Through their efforts and the efforts of innumerable others, Dogecoin has risen from an obscure meme-based altcoin to a multi-billion dollar Shiba Inu powerhouse.
Dogecoin has been all over the news recently with celebratory and social media endorsements, but for many looking to get involved, they can't quite understand why it's skyrocketing in value (and for fair reasons). We will go over the history, technological capabilities, and value proposition of DOGE, and then you can decide for yourself if the recent hype surrounding the coin is warranted.
From IBM and Adobe to Dogecoin
DOGE was created by Billy Markus and Jackson Palmer, two software engineers working for IBM and Adobe, to offer a friendly Bitcoin alternative that could appeal to a broader audience, making cryptocurrencies more 'fun' and usable to the mainstream internet culture. Launching at the end of 2013, Dogecoin marketed itself much differently than its altcoin predecessors, working to distance itself from the controversial reputations many black-market cryptocurrencies had obtained over the years. Within a month of its launch, Dogecoin.com reached over one million visitors; Markus and Palmer knew they had something big on their hands.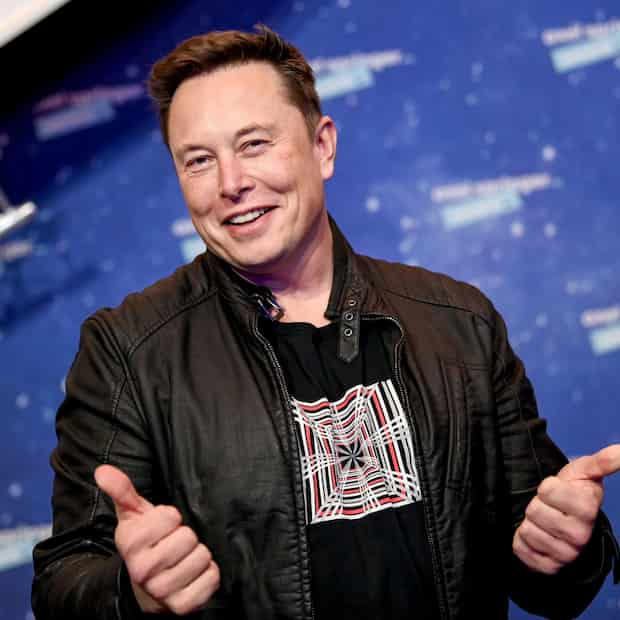 DOGE Technical Breakdown
DOGE, the cryptocurrency that powers the Dogecoin Network, was designed to mimic Litecoin, but with enhanced features. Similar to LTC, DOGE is a Proof of Work cryptocurrency that relies on Scrypt cryptography. This implementation means that network validators, or miners, cannot use equipment compatible with Bitcoin's SHA-256 hashing algorithm. Instead, they must use either FPGA or ASIC devices for network validation. DOGE also has much faster block times than most major cryptocurrencies, creating a new block on the network every one minute. For comparison, Litecoin produces a new block every two and a half minutes and Bitcoin every ten minutes.
As a peer-to-peer digital currency, DOGE's use case is centered around making the coin a widely used digital store and transfer of value. Even though it started out merely as a meme coin, DOGE has been very successful in building a loyal community.
Since 2013 when the project first launched, thousands of projects like DOGE that started out at zero have failed, yet DOGE has been able to amass a market cap of $7.2 billion. Some attribute this rise to social media and celebrity hype, but the cryptocurrency has done very well to withstand the test of time.
Is DOGE Genuinely Valuable?
As DOGE increases in value, it seems harder and harder to criticize its long-term prospects. Still, when investing, you need to understand the value proposition of the investment thoroughly before you dive in. DOGE has skyrocketed from its original price of fractions of a penny, lower than $0.000267, to a price of over $0.055 by March 2021, an over 200x increase, but it is still highly speculative.
As an altcoin presenting itself as a true digital currency, a means of transferring and storing wealth easily, it has to compete against juggernauts like BTC, LTC, USDT, and even smart contract cryptocurrencies like ETH. It seems that multiple cryptocurrencies will succeed long-term in establishing a real community of active users who use the network to store their wealth, but it's hard to say if Dogecoin will be one of them forever.
The popular social media application TikTok heavily contributed to a DOGE bull run, as many users claimed it had the 'potential' to go up to $1 each. However, the technical analysis shows that this is a tall task. For a single DOGE to reach that value, the market cap would need to be over $125 billion, which would make it the third-largest cryptocurrency.
With competitors like Litecoin currently topping at a $13 billion market cap, the price rise TikTok users were calling for is pretty much impossible. For now, however, as a top twenty cryptocurrency by market cap, one that recently broke into the top ten, peaking at seventh-largest before experiencing a substantial pullback, DOGE seems to be a cryptocurrency many users are willing to get behind.
Buying, Selling, and Trading DOGE
As the seventeenth-largest cryptocurrency by market cap and one of the oldest blockchain networks that is still active and thriving, there are many trading options for DOGE. Users can easily buy, sell, and trade DOGE using some of the market's most popular centralized exchange options, such as Binance, Huobi, Kraken, and Bittrex, with many exchanges offering the ability to purchase the cryptocurrency using a credit or debit card.
Unfortunately, for many users who prefer decentralization, DOGE coin trading is relatively limited compared to its more compatible Ethereum-based counterparts. For example, you cannot trade DOGE on some of the highest volume decentralized exchanges like Uniswap or Sushiswap. However, there are cross-chain decentralized exchanges like DogeDEX and AtomicDEX that offer the best of both worlds, full decentralization and blockchain-agnostic trading with deep liquidity. This gives users the ability to control the private keys of their DOGE wallet, an important safety aspect for any crypto user, while also providing a robust exchange ecosystem where users don't have to suffer from slippage or manipulated asset prices. Thousands of assets across dozens of blockchain networks are supported, including Bitcoin, Bitcoin Cash, Zcash, Qtum, and many more.
Storing DOGE
DOGE is supported by a variety of popular wallets, including major hardware wallets like Ledger and Trezor, offering cold storage options for DOGE holders. Dogecoin is not integrated into browser wallets like Metamask because it is not Ethereum-based.
DogeDEX offers decentralized storage in a highly accessible format, with support for mobile (Android and iOS) and desktop (macOS, Windows, and Linux) coming soon. Instead of having to risk losing your coins by trusting them to a private exchange, you can still easily handle them through DogeDEX without having to forfeit your private keys. DOGE can also be safely stored on a paper wallet. Just make sure you don't lose or damage your paper because you may never be able to recover your DOGE.
Summary and Future Outlook
With much of the value of DOGE derived from the hype that it may one day have broader acceptance, a well-timed tweet by Elon Musk praising the coin could shoot it up to all-time high prices. Even if DOGE re-breaks into the top ten cryptocurrencies by market cap, establishing a long-term value proposition may be more difficult considering the coin is themed around a dog meme. Nevertheless, as we continue to move into an age where users who are disenfranchised by the traditional financial system look for alternatives, DOGE could very well succeed at being both funny and valuable.
Hold and Trade DOGE On AtomicDEX
AtomicDEX is a non-custodial multi-coin wallet and atomic swap DEX. Store Dogecoin as well as Bitcoin, Ethereum, Dash, Qtum and many other coins in your own wallet. When you're ready to trade, AtomicDEX supports cross-chain swaps. Your keys, your coins.